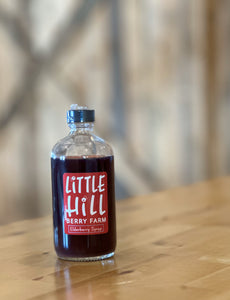 Less thick and not overly sweet like many on the market, our elderberry syrup is herby and spiced. Elderberry syrup is a great way to keep your immune system strong this winter. Elderberries have one of the highest antioxidant counts around and have unique anti-viral properties. For immune boosting, enjoy 1 tablespoon a day.

This will not work as a syrup on your pancakes, but there are other fantastic culinary options -- try a tablespoon or two as an addition to cocktails/tea/lemonade/anything you can think of that could use a juicy pep.
These statements have not been evaluated by the FDA. These products are not intended to diagnose, treat, cure, or prevent any disease.